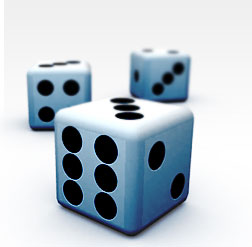 Consulting Services
Our consulting services improve personnel through coaching, organizations by re-designing them, and processes by removing wasted effort. By utilizing one of these or a combination of the three, we are able to make both companies and individuals the best they can be.

Most people find personal change very difficult. Often they do not realize the changes they need to make and certainly have no idea how to go about making needed changes. Through personal coaching we help them identify what character tendencies are creating problems for them in their work, then help them set goals for improvement.

Within weeks after the personal coaching is initiated changes can be identified. When the first goal is achieved we help an individual set their second goal and develop steps to work on achieving goal number two. This process is repeated until they become more the person they wish to be or the organization needs them to be. By setting and achieving short-term goals the individual does not get overwhelmed or discouraged by the long-term goal. And personal coaching can be done face to face or via email or phone making it very accessible.

Organizational re-design simply means doing something the most effective way. Based on the principles of "Lean Thinking" we help companies define and implement the most efficient way to do business, and in doing so, improve profits.

After an in-house study is completed recommendations are made. This may include examining existing processes to eliminate 'waste' or training for employees to help them achieve increased productivity. Often we have found that 'waste' exists in companies simply because no one has taken the time to examine the status quo to determine improved alternatives. Or, sometimes, internal staff is so close to the problem they cannot even see that a problem exists.When we work with you to redesign your organization nothing is off limits. Every aspect of the organization is scrutinized before recommendations are made whether it is people, processes, equipment, or location.

We have done organizational re-design in manufacturing facilities and office settings. A representative from one of our clients, a Nebraska manufacturing facility, had this to say after our organizational re-design had been implemented. "Following the events our unit per day productivity increased 64% on our main line and our inventory has dropped 15%. Orders are being released to the floor in days from what previously took weeks!" The re-design in this facility started simply with cleaning the workplace and redesigning the flow of information and office procedures.

Process Improvement focuses our attention on one area that needs improving. This is usually identified by our clients who then requests are services to study and recommend changes in a particular process. Usually there is a problem that, when corrected, makes a dramatic difference in productivity and profitability.

A simple change in procedure for one of our clients improved cash flow dramatically. By adding one step during the early phase of the billing process, the time in which payment was received for their services was reduced from four weeks to two weeks.

When we approach a project we use an open mind to make sure the real problem has been identified. Many times the client believes they know what the problem is, but in reality, they may be identifying the symptom rather than the cause. One of the tools we use to do this is the Simmons Organization Survey.

To view a partial list of clients click here.